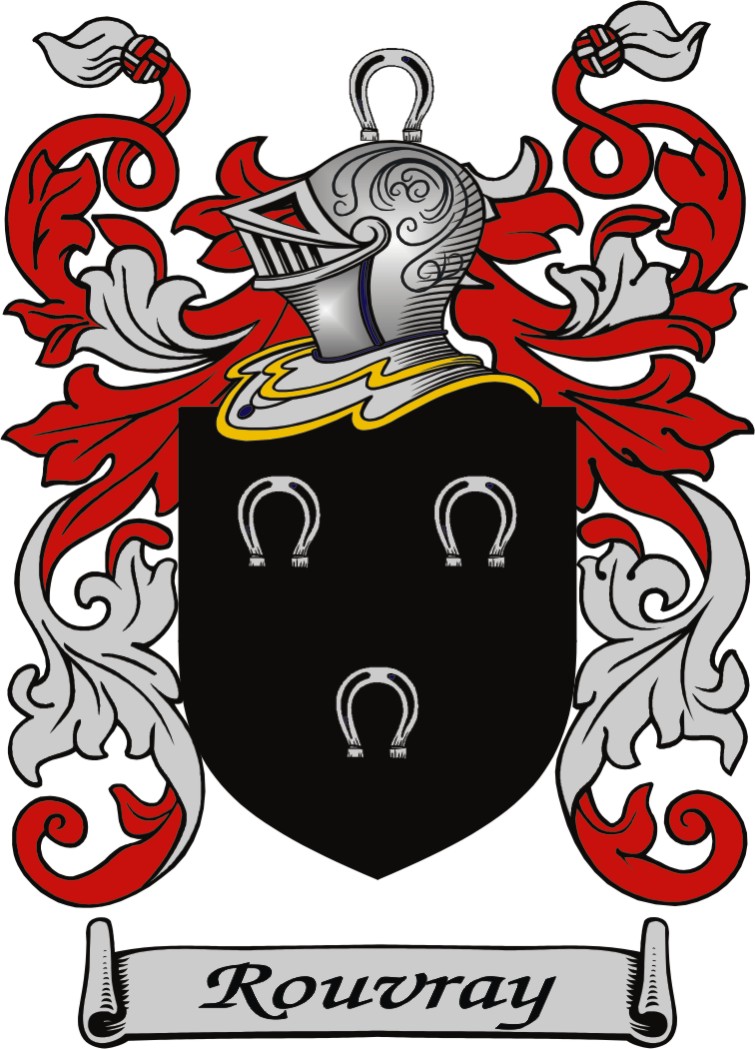 ROUVRAY SURNAME FAMILY WEBSITE
James Joseph Rouvray (1857 - 1925)
James Joseph was born on the 26th March 1857 and is the son of Louis.
James Joseph Baptism certificate

James Joseph married Elizabeth Ann Wright on 6 January 1879 in Old Church, St Pancras. They had 12 children over a 25 year period, all of whom were born in the St Pancras or Kensington areas of London.

Florrie			1879-????
Amy			1881-????
Louis			1883-1884
James Joseph		1885-1886
William Walter	1887-1963
Getrude			1889-????
Frederick George	1891-1956
Ethel			1893-1956
Louis			1896-1979
Unknown			1899-????
Hilda			1903-????
Harold James		1905-1968

From these 12 children only one male child bearing the Rouvray surname resulted, namely Frederick George. This has further contributed to the very rapid dwindling in number of those still bearing the Rouvray surname in England.