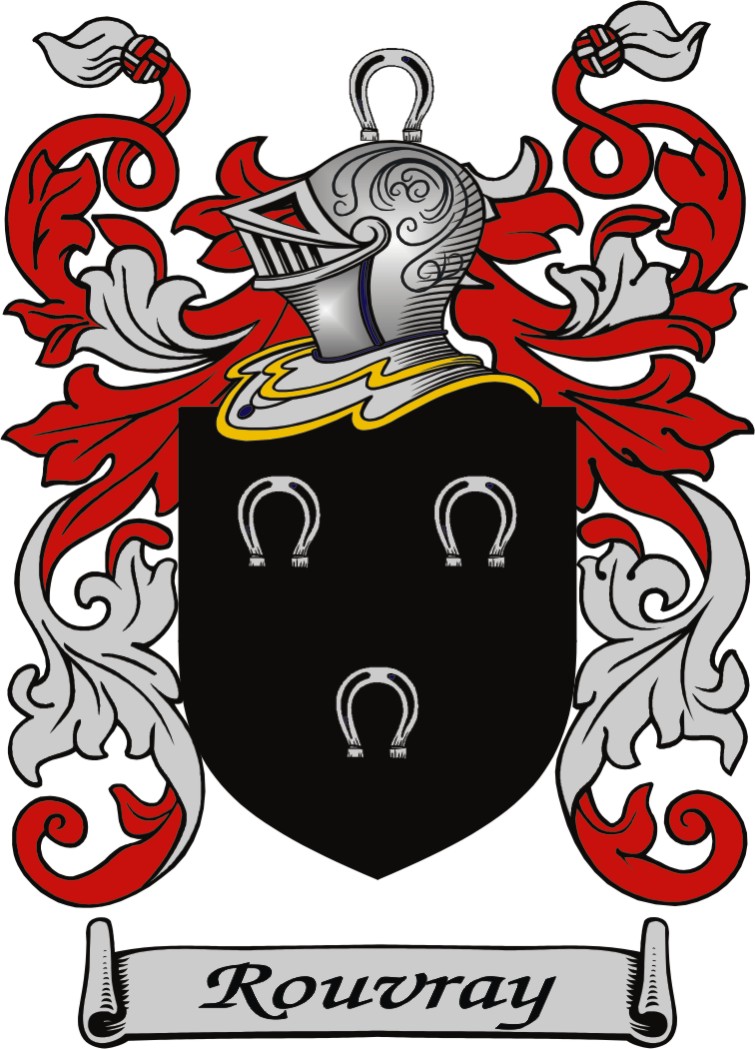 ROUVRAY SURNAME FAMILY WEBSITE
Norman Gray Rouvray (1883 - 1965)
Norman Gray was born on 20 October 1883. He is the son of Alfred Andrew and Betsy Beall.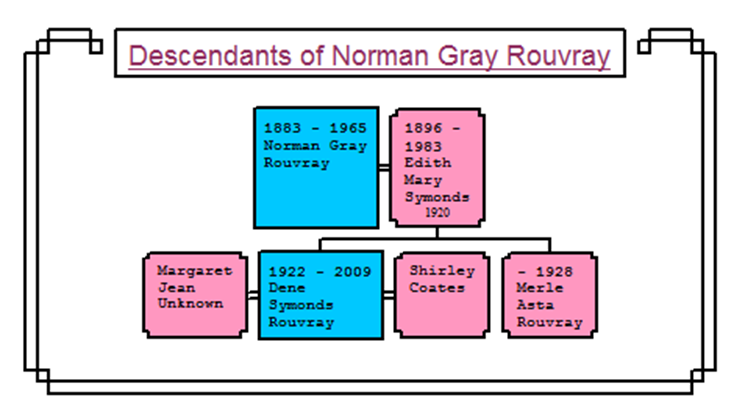 Norman Gray served in the army during the 1914-1918 war. He met Edith Mary Symonds, born 1896, in London whilst on active service. She came to Australia and they were married in Melbourne in 1920. They a son, Dene and daughter Merle. Three other children were, unfortunately, stillborn. The family moved to Perth where Norman was a chemist at Victoria Park, and was a keen member of the Victoria Park bowling club.

Dene Symonds	1922-2009
Merle Asta		????-1928

Norman Gray died on 3 October 1965, aged 82 years. Edith Mary passed away in 1983.