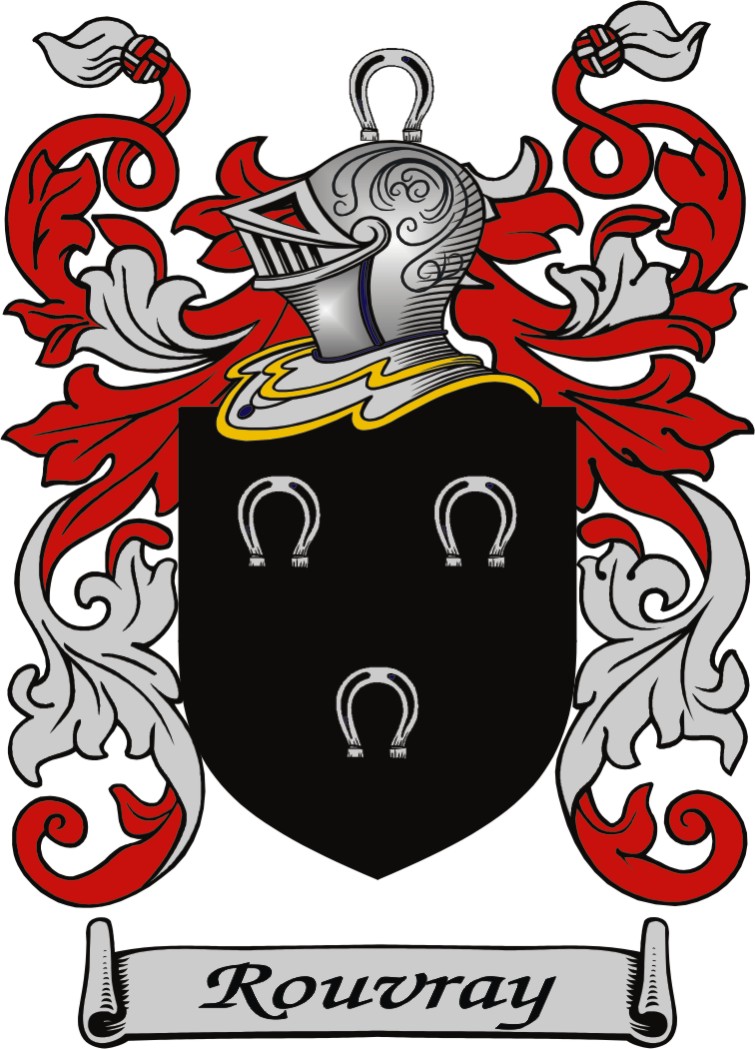 ROUVRAY SURNAME FAMILY WEBSITE
Rouvray involvement in Wars - World War II
Henry Louis Rouvray (1913-1943)
Henry Louis was born 1913 and is the son of Henry Louis.
During World War II Henry Louis served as a Private with the Essex regiment.
Henry Louis, remembered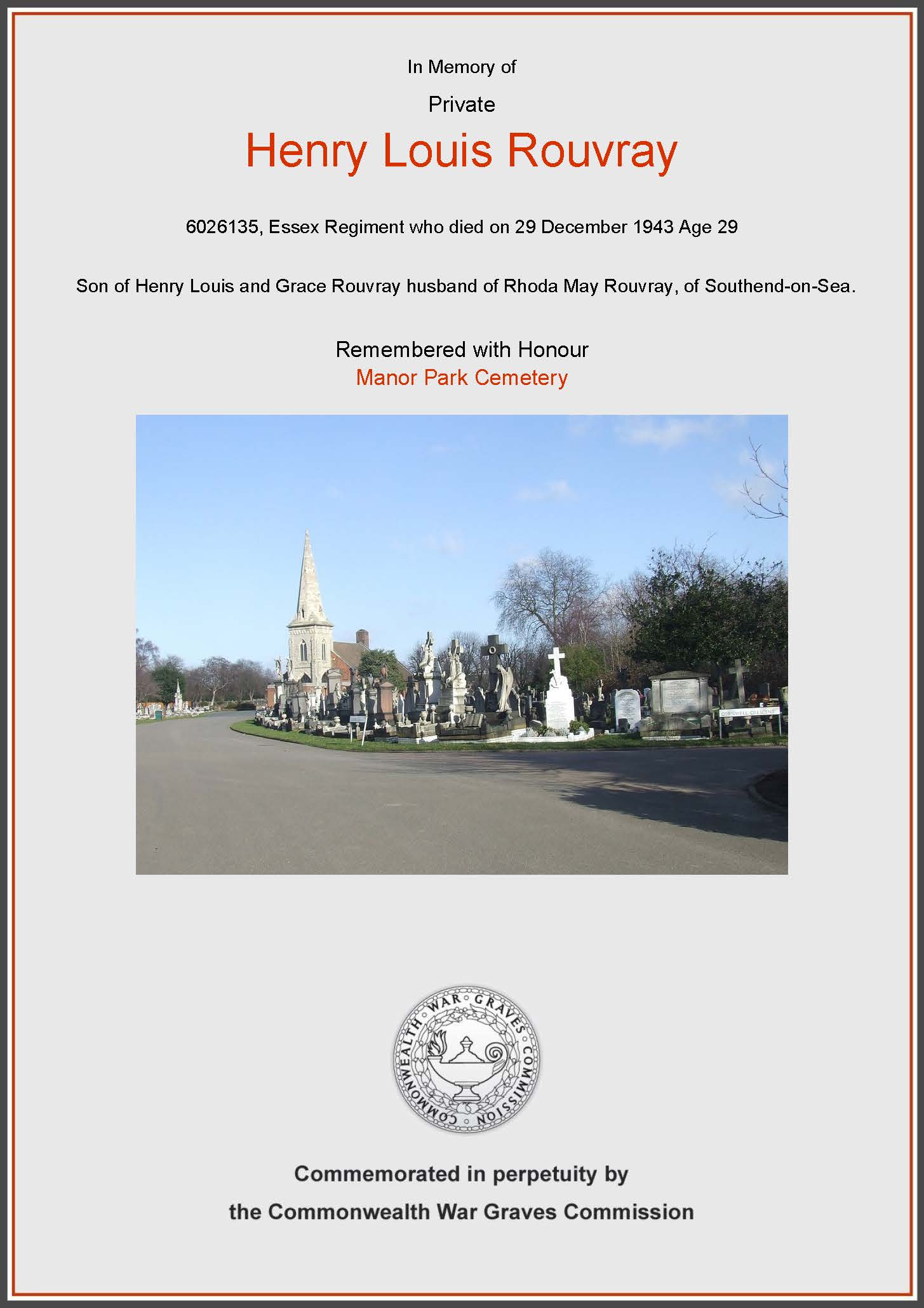 Henry Louis died, tragically young, aged 29 of tuberculosis on 29 Decmeber 1943. He was buried in Manor Park cemetery, East London, located near to the site of the 2012 Olympic Park.
Manor Park Cemetery, East London, England