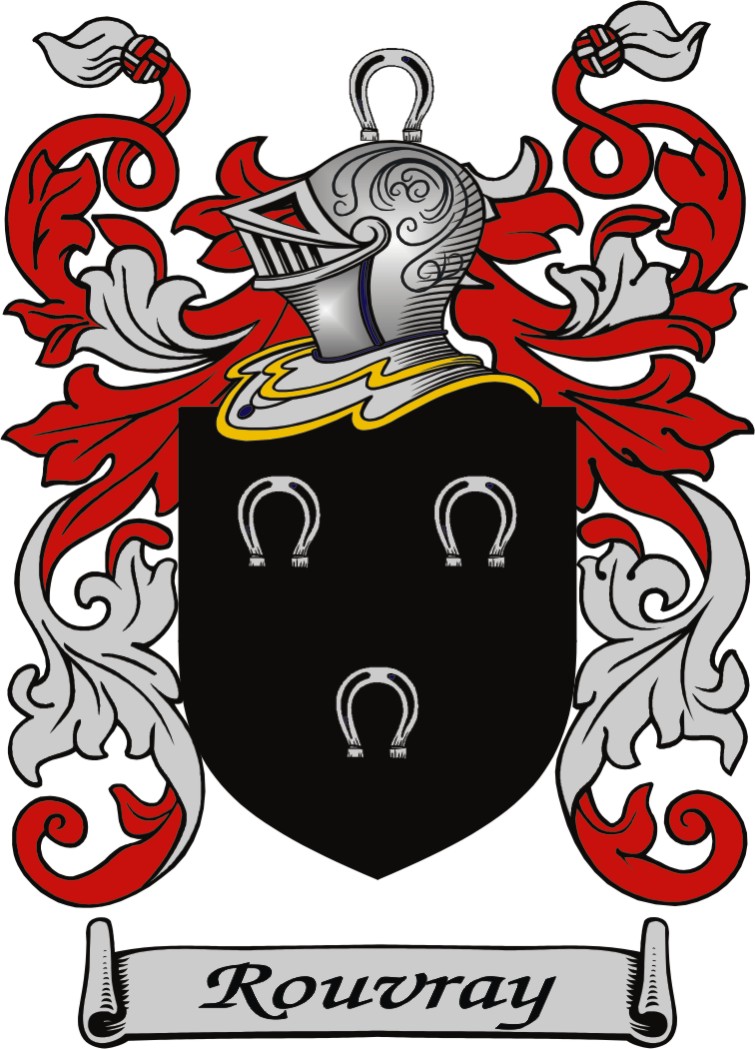 ROUVRAY SURNAME FAMILY WEBSITE
Herbert Charles Rouvray (1910 - 1986)
Herbert Charles (Bert) Rouvray was born as far as is known on 18 April 1910 in Croydon, England - at least his birth is registered there. However a question mark hangs over this and it is conceivable that he was born earlier in South Africa and registered later in England. He is the son of Herbert Gray Rouvray and his wife Emily May (Waters).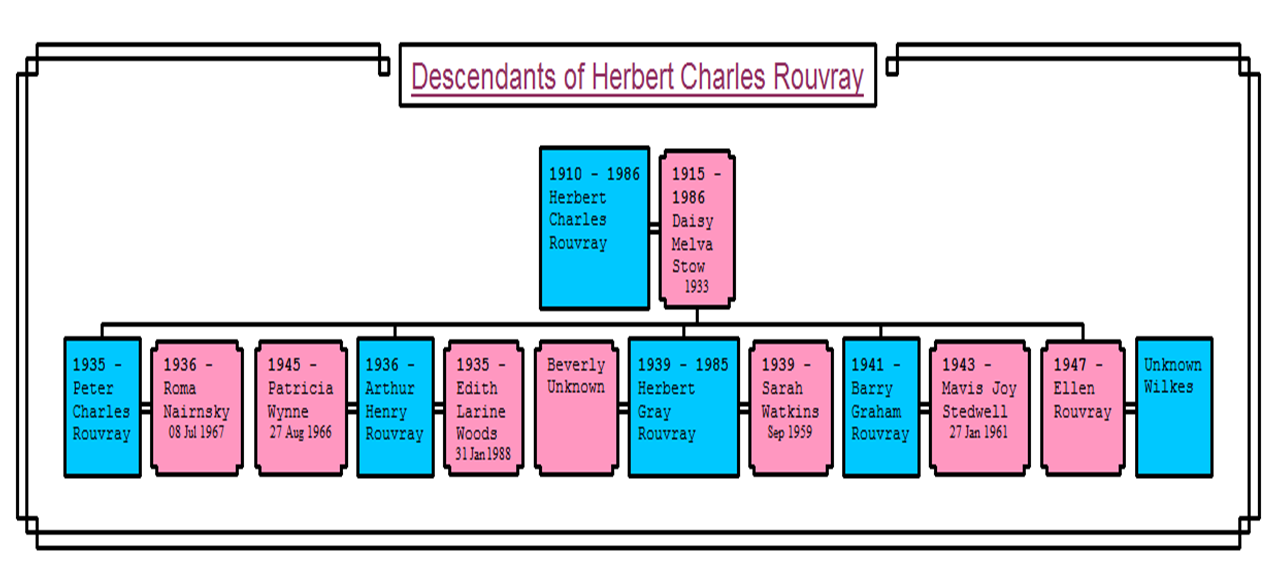 Below is a photo of his sister Elsie May's wedding in 1920. The young man on the Rouvray side of the photo appears to be Herbert, but he is a lot older than 10 yrs, which is what he should be if he were born in 1910.
He married Daisy Melva Stow in 1933 in Melbourne, Victoria. She was born 17 May 1915 in Carlton.
Herbert was blinded in the right eye as an infant when accidentally scratched in the eye by a Nanny and was legally blind from age 60. Herbert Charles died 10 July 1986 in Melbourne, Victoria and is buried in Fawkner Crematorium. Daisy joined him on 16th October 1986.
Herbert and Daisy had seven children, two of whom were stillborn. Four were boys, Peter, Arthur, Herbert and Barry - see picture below.
| Herbert Charles 1920 | Herbert Charles | Daisy Melva |
| --- | --- | --- |
| | | |
| Barry, Bertie, Arthur, Peter, c. 1945 | Gravestone Herbert Charles |
| --- | --- |
| | |