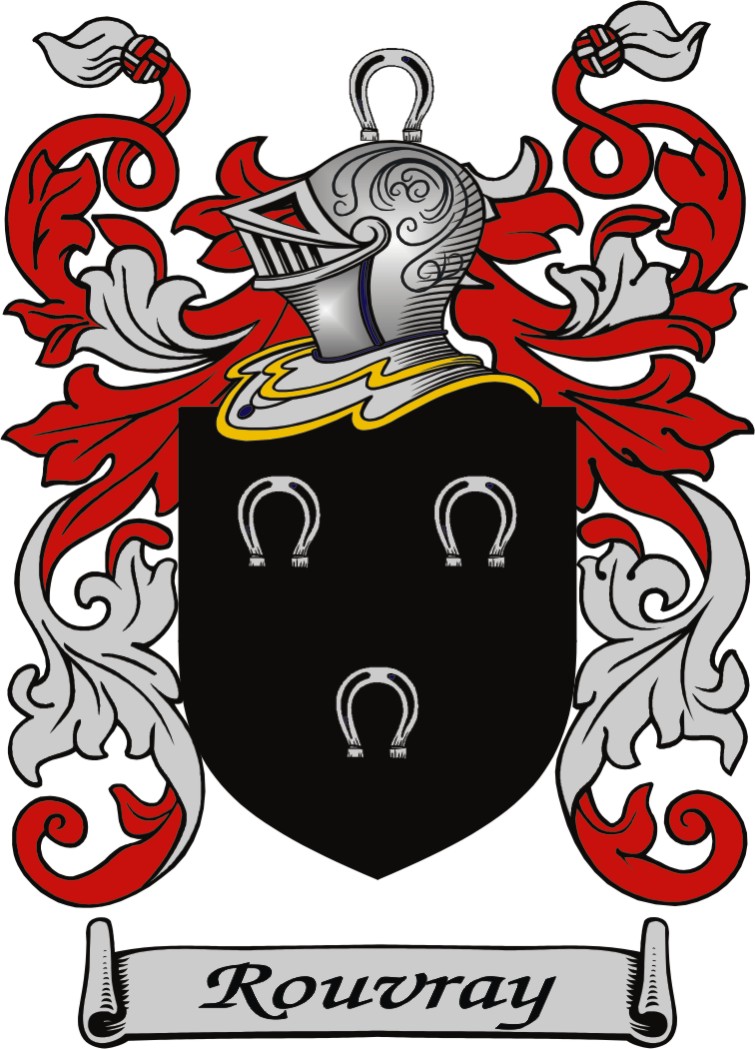 ROUVRAY SURNAME FAMILY WEBSITE
Alfred Marcus Rouvray (1874 - 1965)
Alfred Marcus was born 30 October 1874. He is the son of Alfred Andrew and Betsy Beall.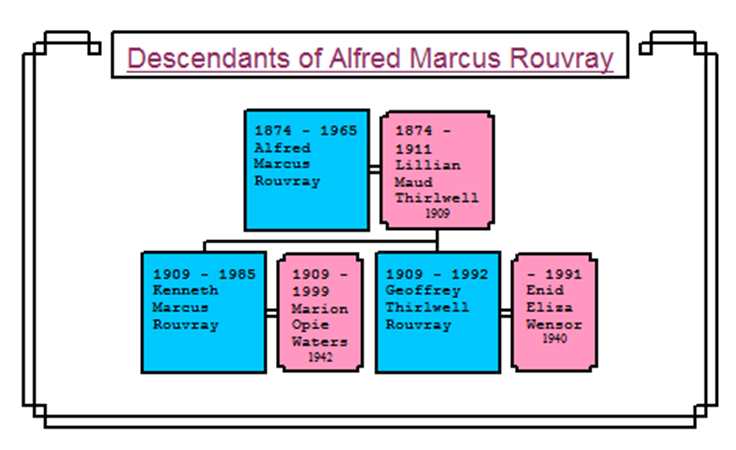 Alfred Marcus was a printer for the Melbourne "Argus" newspaper. The family lived at 96 Asling St, Gardenvale. In 1905 he married his first cousin, Lilian Maud Thirlwell, the daughter of his father's sister, Eliza Ann and her husband Charles Thirlwell. Their first child was a stillborn son, born 18 Jul 1906. Twin sons, Kenneth Marcus and Geoffrey Thirlwell were born in 1909. Their mother died 2 years later.

Kenneth Marcus		1909-1985
Geoffrey Thirlwell		1909-1992

Alfred Marcus lived with his sister Ivy Grace, also known as Narni (1879 - 1948), who never married. She cared for her twin nephews, Kenneth and Geoffrey, after their mother's early death in 1911. Alfred Marcus never remarried.
Alfred Marcus died in South Australia on 7 December 1965, just a few weeks after his brother Norman Gray. Like Winston Churchill he was born in 1874 and died in 1965, aged 91 years.
Twins Kenneth Marcus and Geoffrey Thirlwell
abt. 1912

>