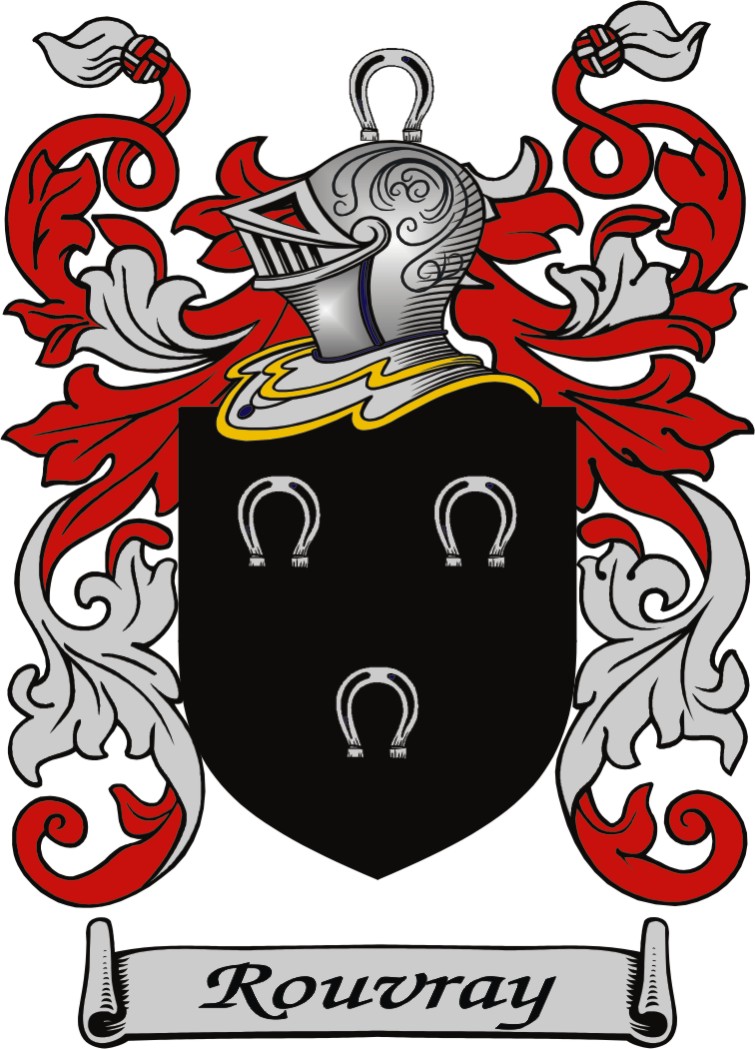 ROUVRAY SURNAME FAMILY WEBSITE
Ian Gray Rouvray (1914 - 1987)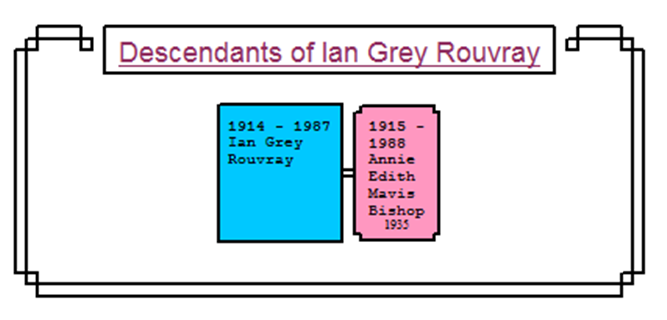 Ian Gray Rouvray was born 6 October 1914 in Pt. Melbourne, Victoria, Australia. He is the son of Herbert Gray Rouvray and his wife Emily May (Waters).
Ian married Annie Edith Mavis Bishop, born 13 June 1914, daughter of Joseph Edward & Eva Emily (Hardy) Bishop. Gladys (Ellen) Mavis, as she was known, was very musical and played the piano beautifully. Ian was a steel worker.
Ian died on 21 March 1987. Mavis passed away on 16 June 1988 of cancer. Both were cremated at Fawkner Crematorium and Memorial Park, Melboune.
Ian and Mavis had three sons.