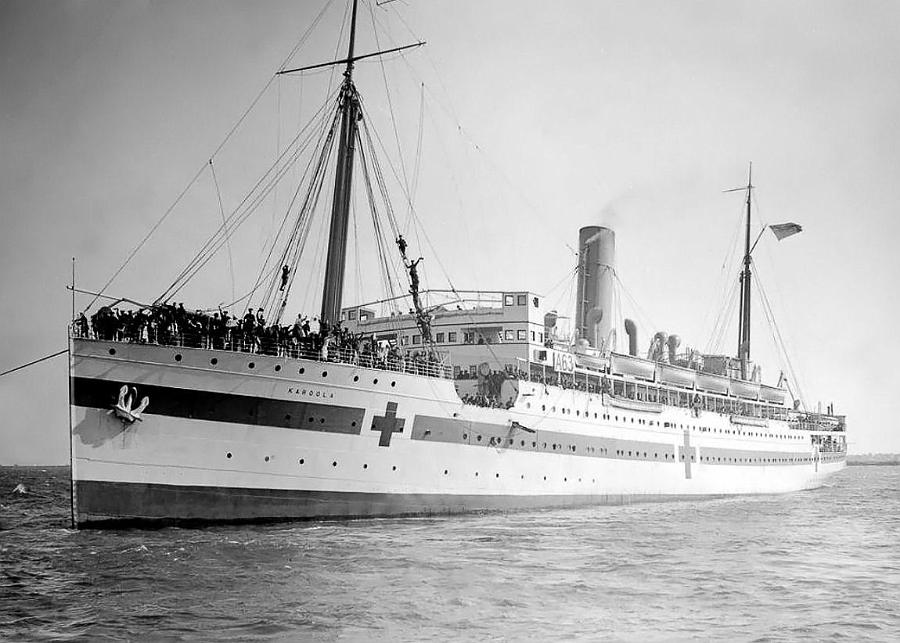 His Majesty's Australian Transport ship (HMAT) "Karoola"
Stanley became the enthusiastic superintendent of St Kilda Elwood Sunday school, Bible class leader and leader of the KSP youth club.
He became a local preacher in 1922 and was circuit steward, secreatary and treasurer.
He became a Justice of the Peace (JP) in 1923, served in Brighton court and later sat on the St Kilda bench.
Stanley was an estate agent at Martin St, Gardenvale, before becoming a valuer for the St Kilda City council, a position he held for 43 years. He was honorary secretary of the local Liberal Party branch for many years.
Stanley was prominent in sporting circles and was a VFL goal umpire of Melbourne Football Club. He was a keen cricketer and member of the MCC. He was also a member of the Elsternwick bowling club.
Stanley Louis died on 30 November 1972, aged 84 years and was cremated at Springvale. Vera Gladys passed away 11 June 1977.
A Tribute to Stanley appeared in the the Melbourne New Spectator in February 1973 - see opposite.