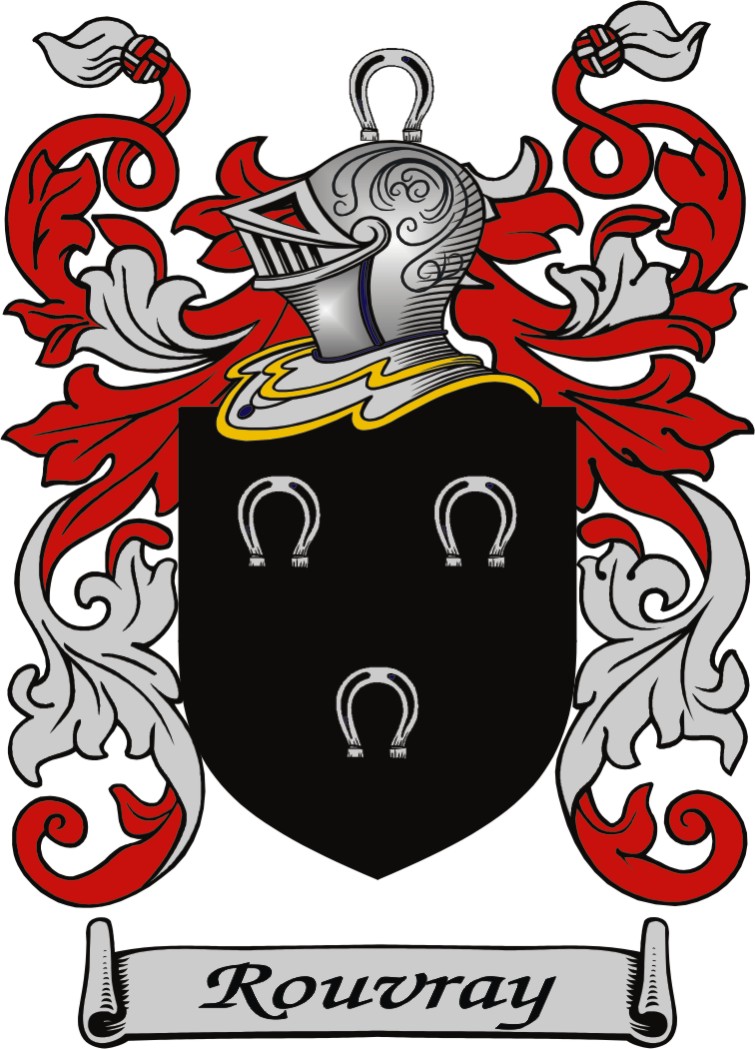 ROUVRAY SURNAME FAMILY WEBSITE
Henry Louis Rouvray (1913 - 1943)
Henry Louis was born 1913 and is the son of Henry Louis.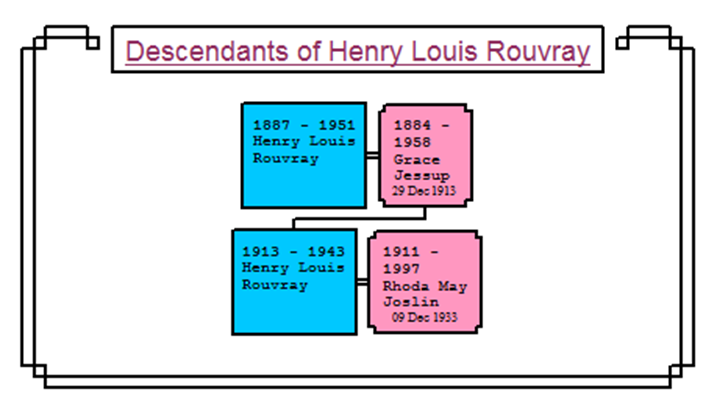 Henry Louis married Rhoda May Joslin on 9th December 1933. They had two sons. During World War II Henry Louis served as a Private with the Essex regiment.
| Henry Louis marriage to Rhoda May, 1933 | Henry Louis, remembered |
| --- | --- |
| | |
Henry Louis died, tragically young, aged 29 of tuberculosis on 29 Decmeber 1943. He was buried in Manor Park cemetery, East London, located near to the site of the 2012 Olympic Park.
Perhaps noteworthy is that three generations of this English branch of the family (see below) perished within 8 years of each other, thereby depriving myself of having known a grand- or greatgrandfather.

	Henry Louis		1866-1945	buried 17 February 1945 in Manor Park cemetery
	Henry Louis		1887-1951	runover in traffic accident
	Henry Louis		1913-1943	died of TB, buried January 1944 Manor Park cemetery

Manor Park Cemetery, East London